Examples of EOCs During the Ghost Excavation at The Knickerbocker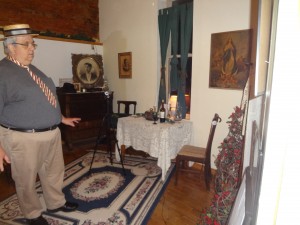 Investigator Bert Richards communicating with a presence in Clara Arnold's room.  According to the history on The Knickerbocker website…In 1885, only three years after the completion of the new hotel, Mrs. Arnold died of consumption, or what we know today as tuberculosis. Being that they were hotel keepers, they more than likely also lived there in either an upstairs, or downstairs family quarters and this is likely where Clara Arnold died.
Credit Investigator Guy Fazio for EOC:  (c)Guy_Fazio-3rd floor-thank you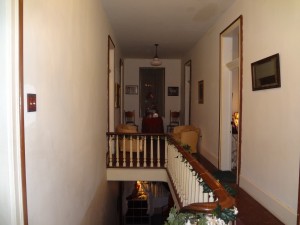 On the 3rd floor outside the family quarters, Investigator Mary Becker played a game of hide and seek as well as a counting game with past presences of children said to be in the hotel.  In one EOC, the child said the number "10″ before Mary did and in the other EOC, the child(ren) would call out random numbers including the number 5 various times.
Credit Investigator Guy Fazio for the following EOCs:
(c)Guy_Fazio-3rd_floor-boy saying 10
(c)Guy_Fazio-3rd_floor-boy_counting_and_where_are_you
Investigator James Castle portrayed Eugene.  Eugene was an actual tenant who resided in the hotel on the 2nd floor along with his dog named Boozer.  We have two EOCs of a dog barking – the November 2012 ghost excavation and the second from the November 2011 ghost excavation.
Credit Investigator Guy Fazio for EOC:  (c)Guy_Fazio-2nd_Floor-dog_bark
Credit Investigator Mike Stevenson for EOC:  Investigator Mike Stevenson EOC – Dog bark
(QuickTime version EOC Mike Stevenson:  100-4798-001421324-001429671 – Dog bark